Looking to spice up your Thursday Night Football viewing experience? Add these players to give you something to care about in a battle between two long forgotten franchises, the Buffalo Bills and Cleveland Browns.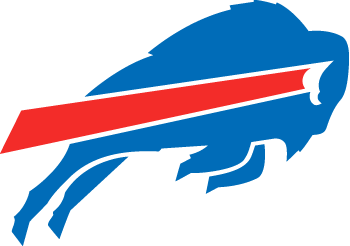 The rookie from USC can fly, and E.J. Manuel has taken notice. In Week 4, Woods was targeted a team-high eight times. He hauled in four of those for 80 yards and a score, his first of the season. He should have scored his second touchdown in the home contest against Baltimore, but the rookie bobbled a pass and only kept one foot in bounds. Cleveland has a stingy run defense, so the Buffalo wide receiver will have to step up on the big stage at home.
Buffalo started four backup players on defense in their Week 4 matchup against the Ravens, but Joe Flacco made them look like starters. The Bills intercepted five passes and seemed to deflect nearly all of the others (13 pass deflections). You never know about Buffalo special teams, this may be the week that T.J. Graham takes a kickoff the distance. He's looked like the fastest player on the field all season.
If Hoyer is still available in your league, we advise you add him to your team. Hoyer has the Browns offense firing on all cylinders, and has hushed complaints about the Trent Richardson trade. He's averaged over 250 yards and thrown at least two touchdowns in place of Brandon Wheedon.
Willis McGahee will want to make some noise against his former team, but it's Chris "Oh-Bun-Eye-Yah" that will impress on Thursday. The veteran from the University of Texas has soft hands and will make an impact in the passing game. He's been targeted five times in each game that Brian Hoyer has been under center.
Bess, the former Dolphin, is known in fantasy circles as a PPR performer. He's not likely to find the endzone, but he is typically good for 5 or 6 catches and 60 yards. He was limited last week against a stingy Cincinnati defense, but he should bounce back against Buffalo. He snared seven balls in his first game with Brian Hoyer under center.