I'm a T-R-A-P-S-T-AAAARRT!
The following list contains players that may seem like a good start for Week 8, but actually belong on the bench. Welcome to Rabble Rabble Football's: TrapStarts aka:
Do not start these players in Week 8!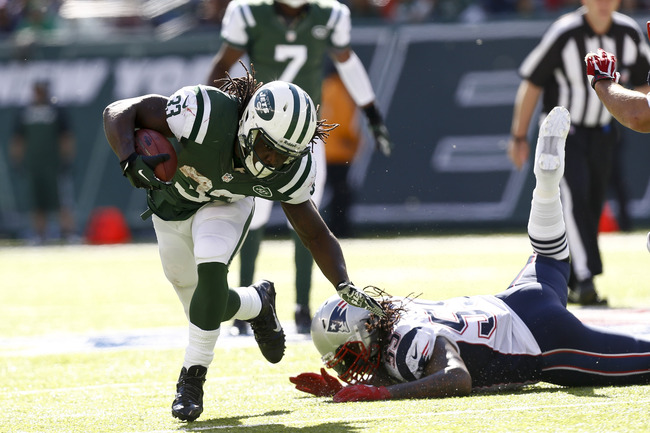 from Bleacher Report
Week 7 vs. New England Stats: 34 Carries, 104 Rush Yards
Week 8 Opponent: Cincinnati Bengals
Week 8 Stats: 6 Carries, 11 Yards
T-R-A-P-S-T-ART
Before Week 7, the Jets never let Chris Ivory carry the ball more than twelve times in one game. He had thirty-four last Sunday, and nine of them were in overtime. Aside from his unusual number of touches, he faced a New England defense that was decimated by injuries to star players: Aqib Talib CB, Jerod Mayo LB, and Vince Wilfork DT. Leave him on the bench against a tough Cincinnati defense (ranked 8th against the run).
From Zimbio
2. Andrew Quarless TE (GB)
Week 7 vs. Cleveland Stats: None
Week 8 Opponent: Minnesota Vikings
Week 8 Stats: 2 Rec, 13 Yards
T-R-A-P-S-T-ART


Quarless is getting the start in place of the injured Jermichael Finley. He was added in some leagues under the impression that he might fill a gap in the same way that Jarrett Boykin did for the injured Randall Cobb and James Jones. That's not the case here. Quarless is a blocking TE that has four catches on the year for just twenty-eight yards. The Packers are playing the inept Vikings, and will likely feed Lacy the ball as they cruise to an easy victory in Minnesota.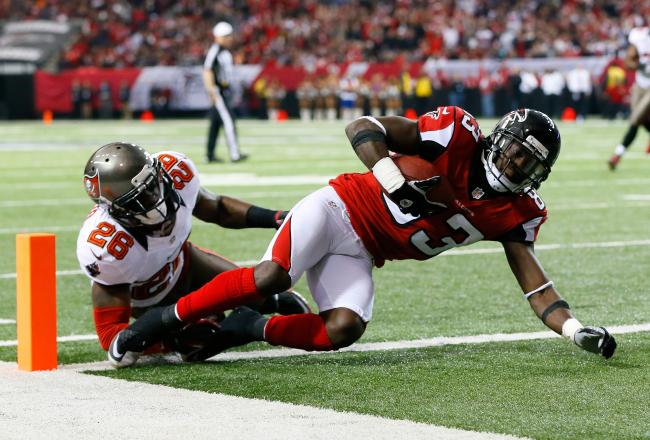 from Bleacher Report
3. Harry Douglas WR (ATL)
Week 7 vs. Tampa Bay Stats: 7 Catches, 149 Receiving yards, 1 TD
Week 8 Opponent: Arizona Cardinals
Week 8 Stats: 12 Receptions, 121 Yards.
WHOOPS!

That seems like an impressive stat line until you remind yourself that Douglas' success came against Tampa Bay. Over the past three weeks, Tampa has made everyone look like a star. Nick Foles and Matt Ryan had career-games against the lowly Bucs, and Cam Newton scored three touchdowns on Thursday night. Patrick Peterson should spoil Harry's party in Arizona this Sunday. Remember--Douglas is the third string wide receiver.