Carson Palmer wants to be your starting quarterback, and you get can him late. Real late. Palmer will still be
available
in the ninth and tenth rounds. So while everyone is thirsty for quarterbacks like
Andrew Luck
, or Eli Manning, you'll be able to add another solid WR1. Only nine quarterbacks threw for more yards than Palmer last season (4,018), and none of them had a roster as talent starved as the Oakland Raiders. Last season, the former Heisman trophy winner posted his highest QB rating (85.3) since 2007. He's got the hot hand. Land Carson and you won't be disappointed.
Cardinals QBs were sacked a league-high
58
times last
season
. That won't be the case in 2012. With the seventh overall pick in the 2012 NFL Draft the Cardinals selected Johnathan Cooper. The durable All-American left guard from North Carolina should buy Carson more time in the pocket. The Cards also added fourth-round guard Earl Watford, and acquired tackle EricWinston from Kansas City. Mr. Winston hasn't missed a game in his eight-year career. The Cardinals now have an offensive line.
And the F is for Fantasy. No longer will Larry toss and turn at night longing for the days when Kurt Warner was under center. Don't count out Michael Floyd either. The thirteenth overall pick from the 2011 Draft from Notre Dame is a 6'2" speedster and should thrive in Bruce Arians' vertical passing attack. Andre Roberts is no slouch either.
This man
caught five touchdowns last year from the likes of John Skelton and Kevin Kolb. The Cardinals receivers are leaps and bounds above anyone who lined up in a Raiders jersey last season. If Floyd becomes the player the Cardinals believe he is, this unit could be the best receiving corps Palmer has ever worked with.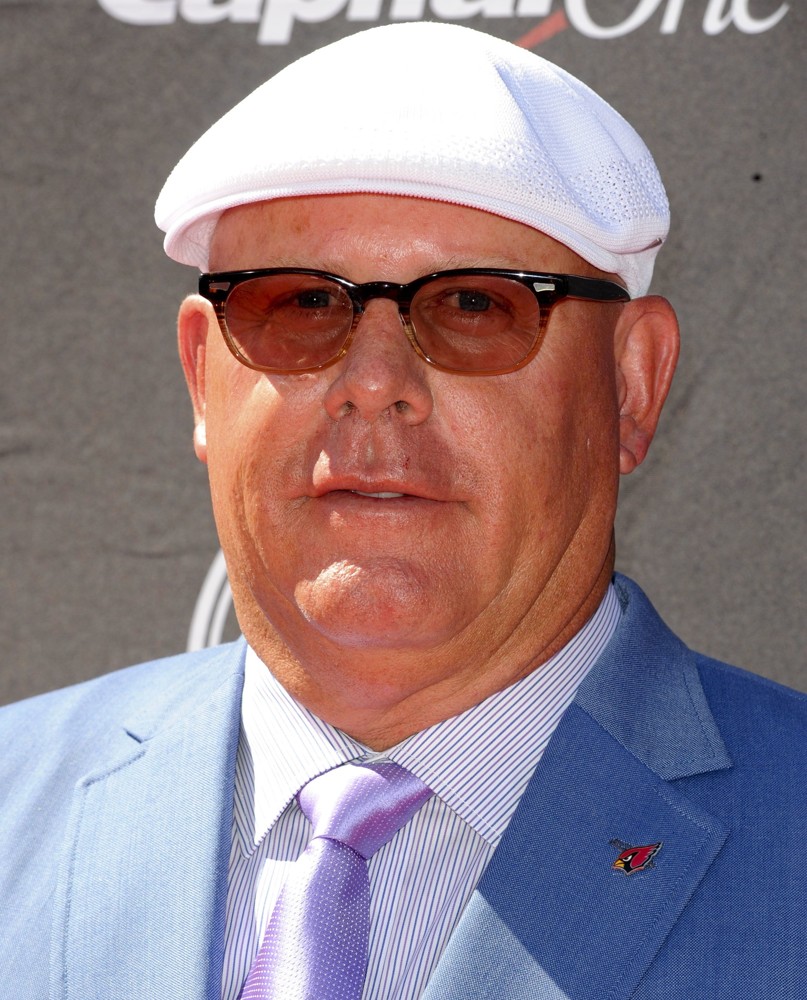 Don't bring me down...Bruce.
You could make the argument that Bruce Arians has more talent in Arizona than he had in Indianapolis. It shouldn't be hard to replicate his achievements in Arizona. Larry Fitzgerald compares favorably with Reggie Wayne. Andre Roberts and Malcom Floyd have slightly more upside and a lot more size than T.Y. Hilton and Donnie Avery. The Cards have a slight edge at the tight end position. Look for Rob Housler to step up in Arizona's new-look offense. Fun fact: Housler had more catches than Vernon Davis last season, leading the NFC West in tight end receptions. Bruce is going to put the Cardinals offense back on the map. Hide and watch.
RABBLE RABBLE DRAFT ADVICE: Carson Palmer is seriously undervalued, so you should get him AFTER that mid-draft run on QBs.